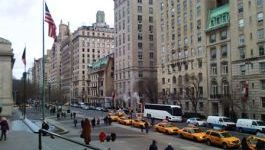 Philips: acquires a US IT start-up firm.
(CercleFinance.com) - Philips, the Dutch group that has refocused itself on health systems, this morning announced the acquisition of Analytical Informatics.


The terms of the deal were not specified.

This young American IT company will enhance Philips' software offering (and in particular its PerformanceBridge suite) in medical imaging, for its Radiology Solutions division.

Analytical Informatics is a start-up that was founded in 2011 at the University of Maryland start-up incubator.


Copyright (c) 2017 CercleFinance.com. All rights reserved.