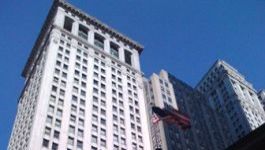 Unilever: KKR'S firm offer for 'Spreads' business
(CercleFinance.com) - On Friday evening Unilever announced that it has received a firm offer from KKR for all of its spreads and margarines activities worldwide, for a total of 6.
825 billion euros.

The businesses in question include brands such as Becel, Flora, Country Crock, Rama and ProActiv. Operating in 66 countries, in 2016 they generated total revenues of 3.032 billion euros, with an EBITDA of 680 million euros.

This offer, subject to certain regulatory approvals and consultation with employees in certain jurisdictions, is expected to be finalised by mid-2018. Unilever currently intends to return the proceeds from the transaction to its shareholders.


Copyright (c) 2017 CercleFinance.com. All rights reserved.