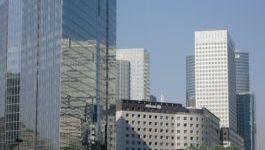 Unilever: buys Tazo tea brand from Starbucks.
(CercleFinance.com) - Consumer goods giant Unilever said on Friday it had acquired the Tazo brand from Starbucks to reinforce its presence in the tea market.


The company said it would acquire the brand and all related intellectual property, signature recipes and inventory for 384 million dollars. Tazo had sales of 112.5 million dollars last year.

Founded in 1994, Tazo is sold primarily in grocery, mass market and convenience channels in the US and Canada.

"Over the past few years, the group has tried to correct its overexposure to the mainstream black tea segment," analysts at Bryan Garnier said.

Unilever, which owns the Lipton brand, generates 7% of its total sales in tea, the broker added.

The transaction is expected to be closed in the fourth quarter.

Copyright (c) 2017 CercleFinance.com. All rights reserved.