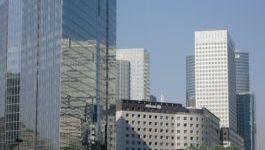 KPN: fined by Dutch regulator for 'unclear' website
(CercleFinance.com) - The Dutch consumer authority said on Monday it had fined telecom group KPN almost 3.
5 million euros because it had failed to present the one-off costs of its offering plans, making them look cheaper than they actually are.

The Netherlands Authority for Consumers and Markets (ACM) said it has imposed fines on the telecom provider for displaying incorrect and incomplete information about their deals on their websites for consumers.

The Dutch regulator has also fined T-Mobile (3.9 million euros), Vodafone (3.1 million euros) and Tele2 (2.7 million euros), citing the same reasons.

Copyright (c) 2019 CercleFinance.com. All rights reserved.