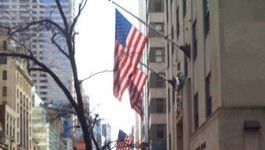 Arcelormittal: EU independent investigation on Ilva.
(CercleFinance.com) - The European Commission yesterday announced the opening of an "in-depth investigation" into ArcelorMittal's plan to buy the Italian steel company Ilva.


The European watchdog fears that this concentration will reduce competition for a number of flat carbon steel products, as announced in a statement.

Commissioner Margrethe Vestager, in charge of competition policy, said: "Steel is a crucial input for many goods we use in our everyday life, and industries dependent on steel employ over 30 million people in Europe. Those European industries need access to steel at competitive prices to compete in global markets. This is why we will carefully investigate the impact of ArcelorMittal's plans to buy Ilva on effective competition in steel markets".


Copyright (c) 2017 CercleFinance.com. All rights reserved.