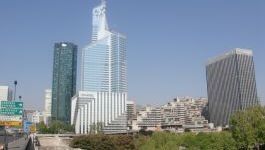 SES: new agreement with Palau Telecoms
(CercleFinance.com) - SES Networks has announced the signing of a new agreement with internet service provider Palau Telecoms, which extends their contract until 2020 and increases the amount of medium earth orbit (MEO) connectivity by 150%.


As a long-term client of the satellite operator, Palau Telecoms uses its existing MEO services to increase its fiber capacity, providing an "always on" service to its clients.

This robust and reinforced infrastructure provides a solid foundation for Palau Telecoms' 4G implementation plans, giving their end users the quality experience they demand regardless of where they are SES said.


Copyright (c) 2018 CercleFinance.com. All rights reserved.