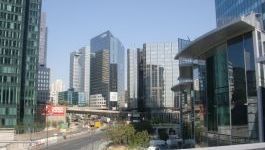 UBM: shares lose ground after downgrade.
(CercleFinance.com) - UBM shares are down 0.
5% on Friday after Liberum downgraded the trade show organiser from "buy" to "hold," questioning why the group's performance has not been better.

"In the past, our position was UBM was the best way to play events as a pure play business, especially as we had doubts over Informa's asset quality and its ability to execute a turnaround," it states in a report.

Liberum mentions in its research note that conversely it has upgraded rival Informa from "hold" to "buy," saying that this firm is now "very much on track driven by an impressive performance in its events."

Copyright (c) 2017 CercleFinance.com. All rights reserved.