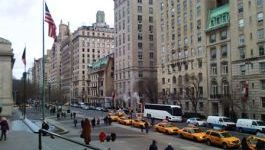 WPP: invests in digital health platform The Mighty.
(CercleFinance.com) - WPP health marketing communications unit said it has invested in The Mighty, a digital media and health platform that connects people facing health challenges and disabilities.


WPP Health & Wellness said The Mighty - which was founded in 2014 by Mike Porath, who has a daughter with a rare disease called Dup15q syndrome - now has nearly 30,000 personal essays and videos that attract 90 million visitors per month.

The WPP division adds that 80% of Americans living with serious health conditions turn to online communities and platforms like The Mighty.

Copyright (c) 2017 CercleFinance.com. All rights reserved.