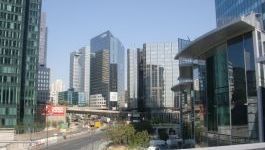 UniCredit: to sell pawncredit unit to Austria's Dorotheum.
(CercleFinance.com) - UniCredit has signed an agreement with Austria's Dorotheum for the disposal of its Italian pawncredit business, the Milan-based bank said on Thursday.


The transaction is based on a price of 141 million euros and a potential earn-out of up to 10 million euros, which will be paid after three years.

The transaction, which is scheduled to be completed in the first half of 2018, is expected to generate a positive impact of about 100 million euros for UniCredit.

Thanks to this move, Dorotheum - which has been Austria's leading pawncredit service provider and auction house for over 310 years - is expected to become the largest operator in Europe.


Copyright (c) 2017 CercleFinance.com. All rights reserved.