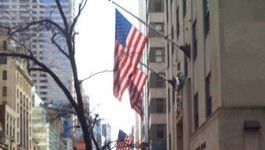 Unicredit: partnership renewed with Société Générale.
(CercleFinance.com) - Société Générale Securities Services (SGSS) and UniCredit have signed a Memorandum of Understanding extending the mandate to provide Global Custody service for 7 years (until 2026), for several of the Italian bank's subsidiaries, we learned this Thursday morning.


In place since September 2006, the agreement between both companies includes custody, clearing and market data management services.

Bruno Prigent, head of Société Générale Securities Services, said that the group is extremely proud to be confirmed as a reference partner by UniCredit. The agreement underscores SGSS' commitment to help its customers navigate through a changing financial environment and provide them with top quality services.


Copyright (c) 2017 CercleFinance.com. All rights reserved.