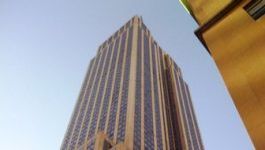 Salvatore Ferragamo: shares up after departure of CEO
(CercleFinance.com) - Shares in Salvatore Ferragamo are up over 3% on Wednesday after the surprise resignation of its CEO yesterday.


The Italian fashion house said Eraldo Poletto - who took charge of the group in 2016 - would step down from his role as the company's director and CEO on 8 March.

"No reason has been given for his departure and nothing has been said about his successor", Bryan Garnier analysts said in a report sent to clients.

"Nevertheless, it was clear that the targets announced one year ago both in terms of sales and profitability, have not been reached," the broker said.

Bryan Garnier thinks the CEO's departure probably stems from "tension" between him and the founding family following poor results.

The news, announced after trading on Tuesday, has boosted the company's shares, which have risen by as much as 4% on Wednesday morning.

Copyright (c) 2018 CercleFinance.com. All rights reserved.