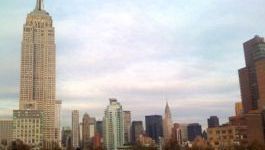 Eni: starts production at offshore Angolan oilfield
(CercleFinance.com) - Eni said on Friday that it has started production at its offshore Agogo oilfield, in the Angolan waters, a start-up that takes place just nine months after its discovery.


The Italian energy group said it drilled the well to a water depth of around 1,700 metres, with production now reaching 10,000 barrels of oil per day.

The project is set to reach 20,000 barrels per day in the next weeks few, Eni said.

According to preliminary estimates, the field holds over 650 million barrels of oil in place, with a further potential still to be verified.

The record time set for the field to become operational is part of the group's fast track model, based on synergies with already existing infrastructure in order to maximise the project's value, Eni pointed out.

Copyright (c) 2020 CercleFinance.com. All rights reserved.