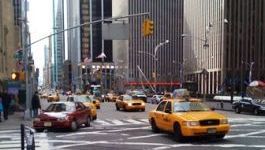 Mediaset: conciliation attempts with Vivendi fail
(CercleFinance.com) - On Friday Italy's Mediaset said that, despite strenuous efforts, attempts of conciliation with France's Vivendi, as promoted by the Court of Milan, failed.


In September, Vivendi said that it would use every legal recourse at its disposal in all relevant jurisdictions to challenge the proposed "Media For Europe" structure, which will mean the cross-border merger of Mediaset and Mediaset Espana into a new holding company incorporated under Dutch law.

For the record, Vivendi has a 28.8% stake in Mediaset.

Copyright (c) 2019 CercleFinance.com. All rights reserved.