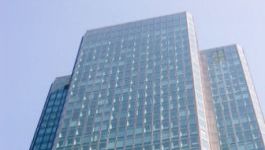 Intesa Sanpaolo: talks with Nexi - no takeover bid
(CercleFinance.com) - After press reports mentioning the extension of the "commercial partnership" linking the Italian bank to Nexi, Intesa Sanpaolo confirms the existence of preliminary talks.


Intesa Sanpaolo adds that these discussions would result in no obligation to launch a takeover bid on Nexi.

Meanwhile, Nexi considers "unfounded" the information by which the possible transaction could involve a stake of 30% to 40% of its capital.


Copyright (c) 2019 CercleFinance.com. All rights reserved.