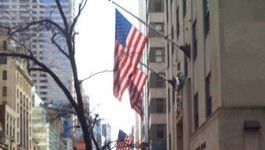 Generali: buyback E1bn in bonds; issues 'green' bond
(CercleFinance.com) - Generali announces the repurchase of 3 series of subordinated notes for up to 1 billion euros.
It has also launched its first "green bond".

Italian insurance giant Generali today announced an offer to repurchase bonds, with firsc call dates in 2022, targeting the purchase of an aggregate principal amount of up to 1 billion euros.

Generali has also issued a new "Tier 2" green bond, the first green bond issued by the group.

The transaction will enable the Generali group to reduce its external financial debt by approximately 250 million euros and cut its interest expense in the coming years, management said.


Copyright (c) 2019 CercleFinance.com. All rights reserved.