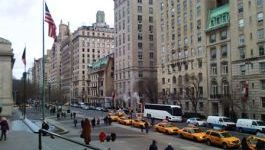 Ryanair: December traffic up 3 percent
(CercleFinance.com) - Ryanair said on Wednesday that it carried 9.
3 million passengers in December, or 3% more than a year earlier.

Europe's biggest low-cost airline said its load factor - a measure of how it fills its planes - was 95% last month, up from 94% a year earlier.

Ryanair shares are currently up 3.2% at 15.5 euros, as media reports say the airline has filed with the British Civil Aviation Authority a request for a license so that it can continue to operate in the UK in the event of a "hard Brexit".

Copyright (c) 2018 CercleFinance.com. All rights reserved.