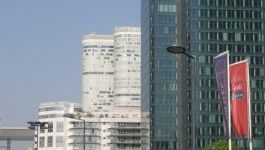 Ryanair: wants to recognise pilots' unions
(CercleFinance.com) - Embroiled in a conflict with its pilots, Ryanair is trying to reduce the pressure.


The Irish low-cost airline intends to recognise as representatives a number of pilots' trade unions in the following countries: Ireland, UK, Germany, Italy, Spain and Portugal, it announced.

This would represent a turning point, as until now, the group had always refused this recognition. Ryanair will therefore calls on pilots to abandon the strike action planned for 20 December.

By so doing, the group headed by Michael O'Leary therefore wants to prevent a disruption of flights over the end-of-year holiday season.


Copyright (c) 2017 CercleFinance.com. All rights reserved.