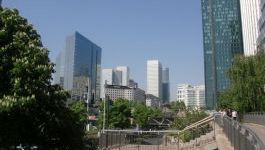 Allergan: EU authorises takeover by AbbVie
(CercleFinance.com) - The European Commission has approved AbbVie's planned acquisition of the Irish manufacturer of medical devices Allergan.


Authorisation is subject to the sale of a product that is currently being developed by Allergan for the treatment of inflammatory bowel disease.

The Commission's investigation focused on biological treatments for ulcerative colitis and Crohn's disease, where the AbbVie and Allergan's businesses overlap.

Executive Vice-President Margrethe Vestager, in charge of competition policy, said: "Inflammatory bowel diseases are lifelong conditions with devastating effects on the life of millions of people. Our decision makes sure that the merger between AbbVie and Allergan will not disrupt the development of a promising innovative treatment for these diseases. This will increase the choice of treatments and offer better prices for patients."


Copyright (c) 2020 CercleFinance.com. All rights reserved.