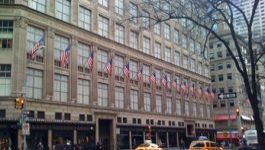 Accenture: wins deal to modernize Ginnie Mae's IT systems
(CercleFinance.com) - Accenture said on Wednesday that it has been awarded a 127 million dollar blanket purchase agreement to modernize the IT platform of Ginnie Mae, the government-owned issuer of mortgage-backed securities.


The firm will provide the Government National Mortgage Association with information technology software development services, it said.

The outsourcing company will also modernize its proprietary applications, databases and systems, including Ginnie Mae's securitization platform technologies.

Accenture is one of four contracting firms receiving the award as part of a five-year contract.

Copyright (c) 2020 CercleFinance.com. All rights reserved.