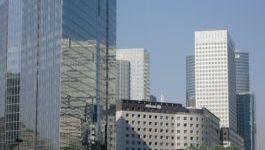 Accenture: buys Symantec's cybersecurity unit
(CercleFinance.com) - Consulting and outsourcing giant Accenture has bought a number of cyber security services assets from chipmaker Broadcom to further enhance its ability to help clients, it said on Tuesday.


Symantec's enterprise security business, now a division of Broadcom, is headquartered in Mountain View, California, and has over 300 employees.

The move comes as cybersecurity has become one of the most critical imperatives for businesses, which are having to face an unprecedented volume of cyber threats, Accenture said.

The business serves clients in the financial services, utilities, health, government, communications, media, technology and retail sectors, Accenture said.

The acquisition is expected to close in March 2020. Its financial terms were not disclosed.

Copyright (c) 2020 CercleFinance.com. All rights reserved.