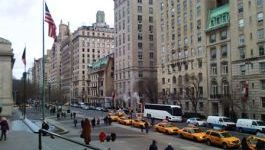 Accenture: invests in Irish blockchain startup TradeIX
(CercleFinance.com) - Accenture has made a strategic investment in TradeIX, a Dublin-based startup that uses distributed ledger technology to facilitate transaction flows, the consulting giant said on Tuesday.


As part of the agreement, Accenture plans to work with TradeIX to bring to market new use cases, beyond traditional banking, to address the needs of buyers and sellers within trade finance.

Blockchain, the most common type of distributed ledger technology, is expected to result in over 1 trillion dollars of new trade over the next decade. Accenture did not disclose the financial terms of the investment.

Copyright (c) 2019 CercleFinance.com. All rights reserved.