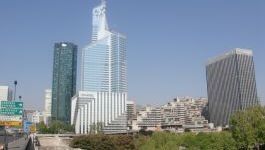 Accenture: to streamline Bayer's drug development
(CercleFinance.com) - US consulting giant Accenture said on Monday that it will help Bayer to simplify and accelerate its drug development processes.


The firm has announced its collaboration with the German chemicals and pharmaceuticals group to implement its "Intient" clinical platform.

The platform, which became operational at Bayer earlier this year, is bringing internal and external clinical data together with Oracle cloud-based technologies into a single data management platform, creating actionable insights, Accenture said.

Copyright (c) 2019 CercleFinance.com. All rights reserved.