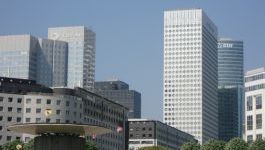 CRH: shares up; BarCap new sector pick.
(CercleFinance.com) - Shares in CRH are up 1.
8% today, lifted by bullish comments from Barclays Capital, which has chosen the Irish building materials group as its new "top pick" in the sector.

In a research report sent to clients, BarCap says CRH's valuation premium has completely vanished, which is unjustified - in its view - given the group's "superior earnings trajectory."

The broker thinks investors are still focusing too much on short-term headwinds (US weather) and overlook the benefits of M&A strategy and the improving outlook in US/Europe.

CRH will issue its third-quarter trading statement tomorrow.

Copyright (c) 2017 CercleFinance.com. All rights reserved.