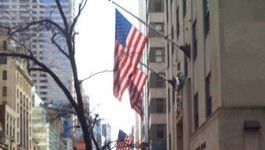 TechnipFMC: split planned in second quarter
(CercleFinance.com) - TechnipFMC confirms that its separation into two companies, TechnipFMC and Technip Energies, is set to be finalised in the first half of 2020: the group anticipates its closing in the second quarter.


In addition to the EU's approval, Prospectus by the Dutch Financial Markets Authority, the completion of the transaction will depend on general market conditions, regulatory approvals and the final approval from the board of directors.

For the record, Technip Energies would become one of the leading pure players in the engineering and construction sector, while the new TechnipFMC would be a fully integrated service and technology provider, contributing to energy development.

Copyright (c) 2020 CercleFinance.com. All rights reserved.