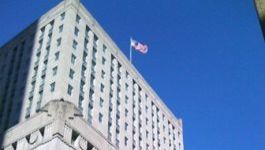 easyJet: EU authorises acquisition of Air Berlin
(CercleFinance.com) - The European Commission has unconditionally authorised, under EU regulations on mergers the proposed acquisition of some of Air Berlin's assets by easyJet.
"The Commission concluded that the transaction would not adversely affect competition in the EU Single Market."

Commissioner Margrethe Vestager, in charge of competition policy, said: "Our job is to make sure that airline takeovers do not result in less competition - that would mean higher flight fares and less choice for consumers. EasyJet's plans to buy certain Air Berlin assets will not reduce competition and we have approved it today. Our decision enables easyJet to grow its presence at Berlin airports and start competing on new routes to the benefit of consumers".

easyJet has offered to acquire certain assets and rights held by Air Berlin in its passenger transport activities from Berlin Tegel Airport, including slots in this airport and certain destination airports. Niches are permission to land at an airport and take off from it at a specific date and time.


Copyright (c) 2017 CercleFinance.com. All rights reserved.