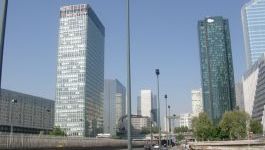 Rolls-Royce: 2017 results exceed expectations; shares surge
(CercleFinance.com) - Aircraft engine maker Rolls-Royce said it made "good progress" in 2017, posting results ahead of its own expectations.


The British company reported revenue of 16.3 billion pounds, up 6% on an underlying basis, thanks to the growth of its civil aerospace service, while underlying pre-tax profit rose by 25% to over 1 billion pounds.

UBS analysts called the 2017 results "a positive surprise," in terms of free cash flow amongst other things.

The group said its free cash flow rose to 273 million pounds in 2017, up from 100 million pounds in 2016.

Rolls-Royce also said that it was aiming at medium-term free cash flow of around 1 billion pounds by around 2020.

In the meantime, the firm expects to generate free cash flow of about 450 million pounds in 2018.

UBS said the outlook for 2018 supported its "buy" rating on the stock.

Rolls-Royce shares are currently soaring 13.3% at 939.2 pence, outperforming the FTSE 100, which is down 0.1%.

Copyright (c) 2018 CercleFinance.com. All rights reserved.