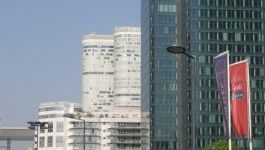 WH Smith: shares up slightly after trading update
(CercleFinance.com) - Shares in WH Smith, one of the UK's leading retailers, are up slightly on Wednesday as it says in a trading update that it expects results for the year to 31 August 2019 to be "in line with expectations.
"

The company said its travel business continues to perform strongly, with good sales performance across all of its channels, and a gross margin that is in line with its business plan.

The travel business operates 1004 shops, mainly at airports, railway stations, motorway service areas, hospitals and workplaces, primarily in the UK.

Meanwhile, its "High Street" business - or town centre operations - also continues to perform in line with expectations, WH Smith said in its statement.

WH Smith will report its preliminary results for the year ending 31 August on 17 October.

The stock - which is part of the FTSE 250 index - rose 0.2% after this report.

Copyright (c) 2019 CercleFinance.com. All rights reserved.