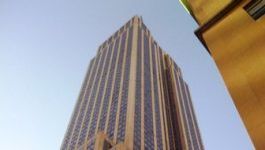 Unilever: underlying growth of 2.6% in third-quarter.
(CercleFinance.com) - Consumer goods giant Unilever reported 2.
6% underlying sales growth in the third quarter on Thursday, with prices up 2.4% and volumes rising 0.2%.

Analysts at Liberum point out that the figure has missed the consensus of 3.9%, due to poor weather in Europe and fierce competition and natural disasters in the Americas.

Over the first nine months of the year, quarterly sales growth of the maker of Lipton tea, Knorr soups and Ben & Jerry's ice cream, came in at 3%.

The Anglo-Dutch group added that it continued to expect full-year underlying sales growth of between 3% and 5%.

Liberum said that this implies an acceleration to at least 3.6% like-for-like growth in the fourth quarter to reach the bottom of the range.

After these numbers, Unilever shares were down 3.7% at 50.3 euros on Euronext Amsterdam this morning.

Copyright (c) 2017 CercleFinance.com. All rights reserved.