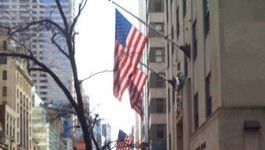 LSE: CEO Xavier Rolet to step down immediately.
(CercleFinance.com) - London Stock Exchange Group said on Wednesday that at the board's request, Xavier Rolet has agreed to step down as CEO with immediate effect.


It does not come as a surprise, as the LSEG announced last month that it had initiated a transition process to find a successor to Xavier Rolet.

However, the executive was initially not set to leave by the end of December 2018.

The exchange operator said it has asked CFO David Warren to assume the additional role of interim CEO until a successor is appointed.

Challenged by The Children's Investment Master Fund (TCI) - a major shareholder in LSE - chairman of the board Donald Brydon has indicated that he would not stand for re-election at the annual general meeting in 2019.

In a statement, the LSE acknowledges that "it would be in shareholders' interests to have a new team".

Oddly enough, Xavier Rolet has confirmed that "under no circumstances would he return to office" as CEO or a director of the company.

All this turmoil was not welcomed by investors, who sent LSE shares down 2% at 3,726 pence.

Copyright (c) 2017 CercleFinance.com. All rights reserved.