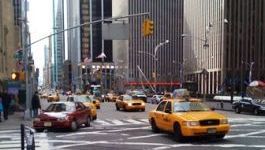 London Stock Exchange: CEO Xavier Rolet to leave.
(CercleFinance.com) - London Stock Exchange Group said on Thursday it "continues to perform very well," with revenue growth of 18% over the first nine months of the year.


The financial markets operator said it delivered against its targets, with total income up 17% in Q3 and up 19% over the first nine months of the year.

LSEG - which owns Borsa Italiana and LCH - said Q3 revenues rose 18% to 443 million pounds.

Perhaps most importantly, the group said that Xavier Rolet, who has been CEO for almost a decade now, was set to leave the company by the end of December 2018, with its board initiating a process to find a successor.

Under his tenure, the group's market capitalisation has risen from 800 million pounds to almost 14 billion pounds.

After the announcement, the shares were down 1.1% at 3,875 pence.


Copyright (c) 2017 CercleFinance.com. All rights reserved.