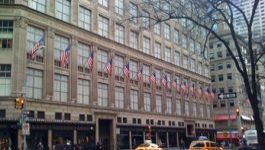 Shell: to help power London buses using biofuel.
(CercleFinance.com) - Anglo-Dutch oil giant Royal Dutch Shell is going to help power London's buses using biofuel that is partly made from waste coffee grounds.


London start-up bio-bean said that, with support from Shell and fuel partner Argent Energy, it has created thousands of litres of B20, a form of biodiesel that contains a 20% bio-component derived from coffee oil.

For information, the average Londoner drinks 2.3 cups of coffee a day, which produces over 200,000 tonnes of waste a year.

Copyright (c) 2017 CercleFinance.com. All rights reserved.