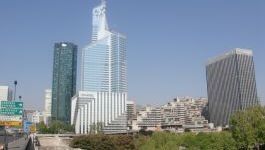 AstraZeneca: FDA grants orphan drug status in liver cancer
(CercleFinance.com) - AstraZeneca said on Monday that the US Food and Drug Administration has granted orphan drug status to Imfinzi and tremelimumab to treat hepatocellular carcinoma, the most common type of liver cancer.


The FDA grants granted orphan drug designation to drugs intended for the treatment of rare diseases that affect under 200,000 people in the US.

Approximately 42,000 people were diagnosed with hepatocellular carcinoma in the US last year.

Many patients with liver cancer are diagnosed and treated only after the disease is in advanced stages.

Copyright (c) 2020 CercleFinance.com. All rights reserved.