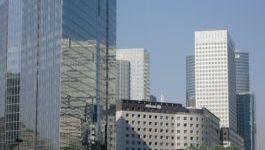 AstraZeneca: Lokelma approved in China
(CercleFinance.com) - AstraZeneca's Lokelma has won approval in China for the treatmant of hyperkalaemia, a disease that is characterised by high levels of potassium in the blood.


The approval by the National Medical Products Administration was based on positive results from a clinical trial which showed that patients receiving Lokelma experienced a "significant, rapid and sustained" reduction of potassium in the blood.

Over two million patients who suffer from hyperkalaemia in China, which increases significantly for patients with chronic kidney disease and for those who take common medications for heart failure.

Copyright (c) 2020 CercleFinance.com. All rights reserved.