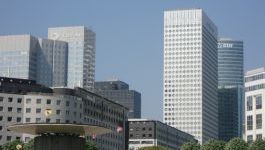 AstraZeneca: breast cancer drug shows 'impressive' response
(CercleFinance.com) - AstraZeneca and Daiichi Sankyo's antibody showed "impressive" survival benefits in a HER2-positive metastatic breast cancer trial, the two drugmakers said on Wednesday.


In the phase II study, patients treated with trastuzumab deruxtecan achieved a disease control rate of 97.3%, with a median duration of response of 14.8 months and median progression-free survival of 16.4 months, the companies said.

The estimated survival rate at one year was 86%.

The results prompted a high level of durable tumour reduction among patients, the majority of whom had exhausted most, if not all, standard therapies for HER2-metastatic breast cancer, AstraZeneca and Daiichi pointed out.

Copyright (c) 2019 CercleFinance.com. All rights reserved.