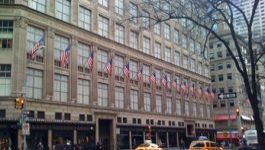 AstraZeneca: US CDC renews influenza vaccine recommendation
(CercleFinance.com) - The US Centers for Disease Control and Prevention (CDC) has renewed its recommendation for the use of AstraZeneca's intranasal vaccine Live ahead of the 2018-2019 influenza season, the drugmaker said on Thursday.


AstraZeneca said the recommendation on FluMist Quadrivalent follows the presentation of positive results from a US study in children of between 2 and 4 years old.

Copyright (c) 2018 CercleFinance.com. All rights reserved.