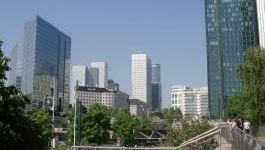 AstraZeneca: FDA approves new diabetes formulation.
(CercleFinance.com) - AstraZeneca said on Monday that US health regulators have approved a new once-weekly formulation in an improved autoinjector device for type-2 diabetes.


The US Food and Drug Administration (FDA) has approved Bydureon BCise injectable suspension for adults with type-2 diabetes, whose blood sugar remains uncontrolled on one or more oral medicines, the drugmaker said.

Bydureon BCise will be available for patients in the US in the first quarter of 2018.

AstraZeneca also said today that it has submitted with US peer Merck a new drug application to Japan's watchdog for the use of Lynparza tablets in unresectable or recurrent BRCA-mutated breast cancer, with a decision expected in the second half of 2018.


Copyright (c) 2017 CercleFinance.com. All rights reserved.