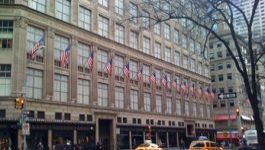 AstraZeneca: new indication for breast cancer drug Faslodex.
(CercleFinance.com) - AstraZeneca said on Monday that Europe's drugs regulator has given its backing for marketing approval to be granted for Faslodex in the treatment of hormone receptor-positive (HR+) breast cancer in women who have received endocrine therapy.


The Committee for Medicinal Products for Human Use (CHMP) of the European Medicines Agency (EMA) has adopted a positive opinion recommending a new indication for the drug, which is already approved to treat ER+ advanced breast cancer patients.

AstraZeneca said the CHMP opinion is based on data from a Phase III trial showing the combination with targeted therapies such as Pfizer's palbociclib has resulted in a 4.9 month progression-free survival (PFS) improvement over placebo.


Copyright (c) 2017 CercleFinance.com. All rights reserved.