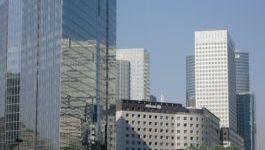 GlaxoSmithKline: EU approves label update for asthma combo
(CercleFinance.com) - The European Commission has approved a label update for the use of inhaled corticosteroid Relvar Ellipta in patients with asthma, GlaxoSmithKline said on Thursday.


GSK and US-based partner Innoviva said that the EU has approved a labelling update for the use of their once-daily combo in patients whose asthma is already adequately controlled, on both an inhaled corticosteroid and long-acting B2-agonist.

GSK pointed out that patients with asthma may continue to experience symptoms, despite being adequately controlled.

Copyright (c) 2018 CercleFinance.com. All rights reserved.