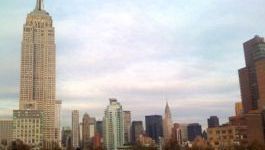 GSK: FDA approves removal of boxed warning for asthma drugs
(CercleFinance.com) - GlaxoSmithKline said on Thursday that it has received approval from the US Food and Drug Administration (FDA) to remove the boxed warning from several athma drugs.


The labelling changes concern inhaled corticosteroid (ICS)/long-acting beta2 agonist (LABA) combination drugs, including the best-selling Breo Ellipta.

These labelling updates were approved on 20 December, after a review of safety data from four randomized controlled safety trials submitted by three companies, including GSK.

The decision follows a 2010 FDA request to manufacturers to conduct a large-scale study on the safety of LABAs when used in combination with ICS in adults and adolescents with asthma.

Copyright (c) 2017 CercleFinance.com. All rights reserved.