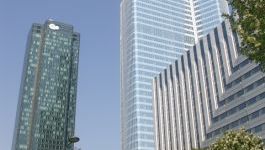 GSK: positive data on Shingrix vaccine.
(CercleFinance.com) - New data supports the efficacy of GSK's Shingrix in preventing shingles in autologous haematopoietic stem cell transplant patients, the British drugmaker said on Wednesday.


GlaxoSmithKline said a Phase III clinical study supports the safety and efficacy of its vaccine in preventing shingles (herpes zoster) when given to adults of 18 and over shortly after undergoing autologous haematopoietic stem cell transplant.

The trial succeeded in its primary objective by demonstrating an efficacy of 68.2% against shingles, the firm said.

Shingrix is currently approved in the United States and Canada to help prevent shingles in people aged 50 or older.

Copyright (c) 2017 CercleFinance.com. All rights reserved.