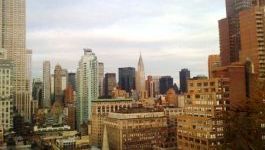 GSK: new drug application for malaria.
(CercleFinance.com) - GSK has submitted a new drug application to the US FDA, seeking approval of single-dose tafenoquine for the prevention of relapse of Plasmodium vivax malaria.


If approved, tafenoquine would be the first new medicine for the prevention of relapse of P vivax malaria in over 60 years, the British drugmaker said.

Separately, ViiV Healthcare - the HIV specialist owned by GSK - announced the start of a phase III study with a two-drug regimen of cabotegravir plus rilpivirine in virally suppressed adults suffering from the HIV-1 infection.

Copyright (c) 2017 CercleFinance.com. All rights reserved.