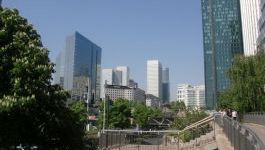 GSK: ViiV's HIV two-drug regimen approved in the US.
(CercleFinance.com) - GlaxoSmithKline said on Wednesday that a combination of two drugs has been approved in the US for the maintenance treatment of virologically suppressed HIV-1 infection.


The FDA decision is based upon data from two phase III trials which showed the regimen achieved non-inferior viral suppression at 48 weeks compared with a three-or-four drug regimen, GSK said..

The approved combination, named "Juluca," is a two-drug regimen comprising ViiV Healthcare's dolutegravir and Janssen's rilpivirine.

ViiV Healthcare, a drugmaker that specialises in HIV, is majority owned by GlaxoSmithKline, with Pfizer and Shionogi as other shareholders.

Copyright (c) 2017 CercleFinance.com. All rights reserved.