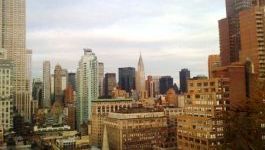 Tesco: merger with Booker is now complete
(CercleFinance.com) - On Monday Britain's biggest retailer, Tesco, said it has completed its merger with Booker, UK's largest cash and carry operator, a deal that was originally announced in early 2017.


This means that 1.55 billion new Tesco shares issued in connection with the merger have been admitted to listing on the London Stock Exchange's market as from today, Tesco said.

Copyright (c) 2018 CercleFinance.com. All rights reserved.