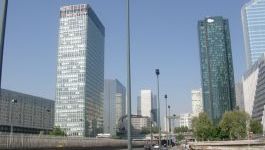 Fidessa: Swiss company Temenos eyes up group
(CercleFinance.com) - Fidessa shares are soaring over 20% this morning on the London Stock Exchange after the revelation of "advanced discussions" with the Swiss banking software publisher, Temenos.


The proposed bid would value each Fidessa share 35.67 pounds in cash, plus the right to receive dividends announced yesterday by the potential target, meaning an additional 797 pence. This means an overall offer of around 1.4 billion pounds (around 1.6 billion euros), according to details that have been confirmed by Fidessa.

The instantaneous premium on the Fidessa share exceeds 20%.


Copyright (c) 2018 CercleFinance.com. All rights reserved.