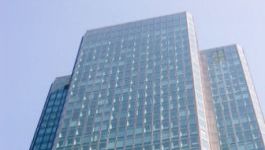 Rio Tinto: copper production revised down for 2017.
(CercleFinance.com) - Global miner Rio Tinto has cut its production guidance for copper in 2017, although this announcement is not affecting the shares that much on the London Stock Exchange this morning.


Rio Tinto's expected share of mined copper production for 2017 has been revised to between 460,000 and 480,000 tonnes, compared to 500,000 to 550,000 tonnes previously.

The company said it has been assessing the impact of the delayed ramp-up of the Los Colorados extension project at Escondida in Chile and the impact of mine sequencing changes at Kennecott, which is found just outside Salt Lake City.

Diamond production guidance for 2017 has also been reduced, to between 19 and 22 million carats, compared to 19 to 24 million carats previously.

However, Rio Tinto's share of bauxite production in 2017 has been raised to between 50 and 51 million tonnes of bauxite, versus 48 to 50 million tonnes previously.

After this production update, Rio Tinto shares were up 0.2% at 3,725 pence in London this morning.

Copyright (c) 2017 CercleFinance.com. All rights reserved.