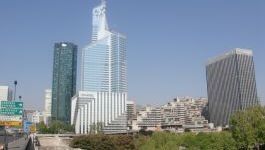 Pearson: shares up 4 percent after trading update.
(CercleFinance.com) - Pearson shares are up 4% after a reassuring trading update, with the education publisher reporting "good progress" over the first nine months of the year.


The company decided to narrow its guidance for 2017 to the upper half of its guidance range, after reporting a "good competitive performance" year-to-date.

Pearson said adjusted operating profit would be between 576 million pounds and 606 million pounds this year, up from 546 million pounds to 606 million pounds previously.

Liberum says today's statement has been helped by lower tax rates and a relatively better US higher education number.

"However, the third-quarter revenue performance looks very weak," the brokerage firm said.

Pearson said sales in the first nine months decreased by 2% in underlying terms.

Liberum hence repeats its "sell" rating and 330 pence target price on the stock, which is currently up 4% at 646.5 pence.

Copyright (c) 2017 CercleFinance.com. All rights reserved.