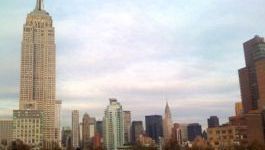 Sky: retains Premier League rights at lower cost; stock up
(CercleFinance.com) - Sky has agreed to pay 1.
19 billion pounds per year to air Premier League football games through to 2022, the British broadcaster said on Wednesday.

Starting with the 2019/2020 season and until 2021/22, Sky will broadcast 128 games each season, two more than 126 matches at present, in a deal that will be 199 million pounds cheaper per annum, representing a 16% cost reduction per game versus the current agreement, the broadcaster said.

Analysts at UBS described this as a "good outcome" for Sky.

"Sky retains its grip on Premier League at notably lower cost," the broker wrote in a report.

Copyright (c) 2018 CercleFinance.com. All rights reserved.