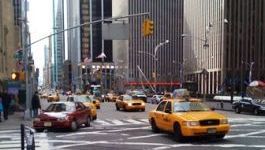 Sky: shares up on Fox speculation
(CercleFinance.com) - Shares in Sky are up over 3% on Friday as investors speculated on the possibility that there could be several bidders for Fox's assets, including Sky's stake.


21st Century Fox shares leapt 8% yesterday after the US markets closed, on reports that US cable operator Comcast could be interested in buying some of the media group's assets, including its 39% stake in Sky, analysts at Liberum say.

The broker says that the name of telecoms giant Verizon has also been mentioned as an interested party for some of the group's assets.

These rumours appear as 21st Century Fox's bid for full control of Sky is still pending.

"We think that, if Comcast does bid, it is likely to want 100% control of the asset so a transfer of ownership still means a full bid occurs," Liberum said.

"What it also demonstrates is that Fox's 39% stake in Sky is still seen as a valuable asset by a number of outside parties," the broker added.

Shares in Sky are currently up 3.2% at 931.5 pence in London.

Copyright (c) 2017 CercleFinance.com. All rights reserved.