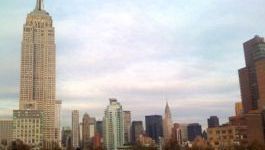 CGG: withdraws from ocean bottom surveys
(CercleFinance.com) - CGG has announced the completion of its withdrawal from ocean bottom seismic surveys and has put an end to its shareholder agreement with joint venture Seabed Geosolutions (SBGS) as of 31 December 2019.


In line with its decision to withdraw from seismic data activity, the French geosciences group signed an agreement to transfer its 40% stake in SBGS to Dutch group Fugro by the end of Q1 2020.

As part of the deal and to finalise funding and confidentiality issues, a payment of 35 million dollars is to be made to Fugro before 31 December 2019.

Including this outflow, CGG expects to generate positive net cash flow for 2019, exceeding expectations.

Copyright (c) 2019 CercleFinance.com. All rights reserved.