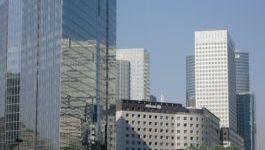 CGG: completes study for Kuwait Gulf Oil Company
(CercleFinance.com) - CGG says that, it has completed the integrated study, awarded by Kuwait Gulf oil Company (KGOC) to its geoscience division, five months ahead of schedule.


This study's main aim was to identify the development potential of natural resources in this mature region in the neutral zone of Kuwait-Saudi Arabia.

"The study's main objective was to identify resource growth potential in the mature, onshore Partitioned Zone (PZ)... as well as asset development infill opportunities for the existing fields," the group said.


Copyright (c) 2019 CercleFinance.com. All rights reserved.